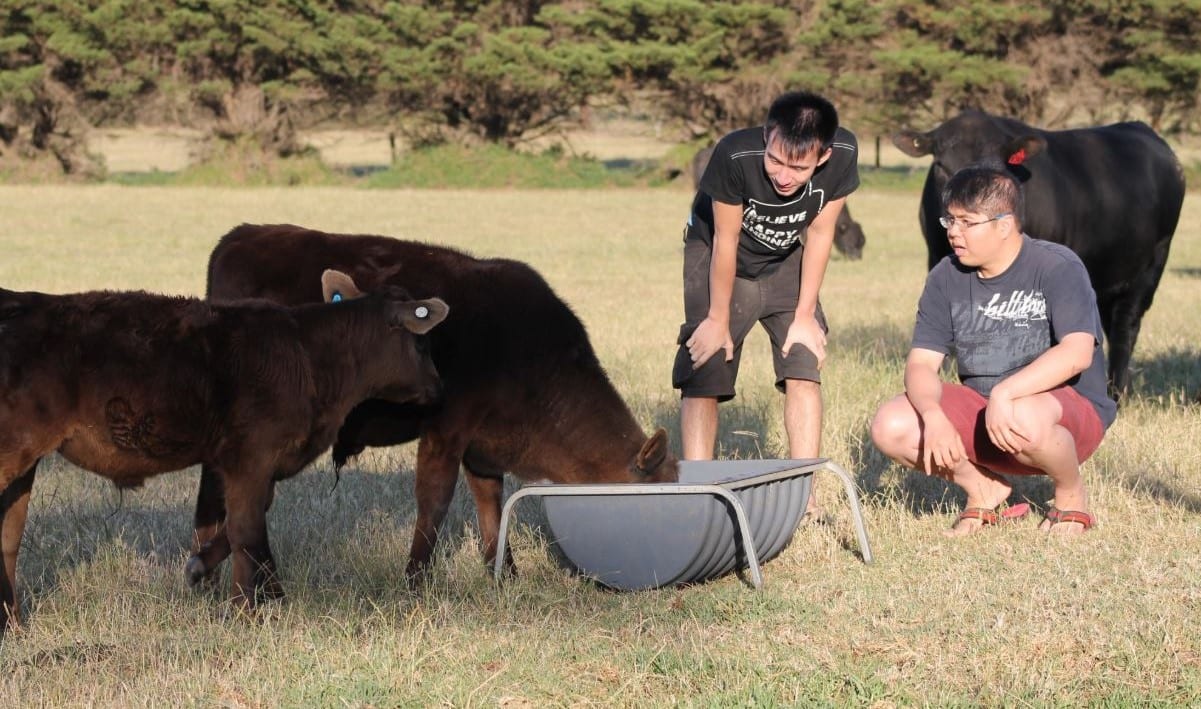 Bimbadeen is a 128 hectare farming property located on Phillip Island. Bimbadeen, owned and operated by the Davie family since 1955, was first used for dairying and pig production before beef cattle were introduced in 1968. Bimbadeen has since become renowned for its award winning premium quality beef and innovative environmental practices winning awards both at State and National levels.
Bimbadeen cattle are renowned Australia wide for their success in both the Show ring and for their high growth rate performance and carcase quality. Well proven in National Steer Trials and Carcase competitions Bimbadeen steers have won Domestic, Korean Export and Japanese Export Carcase competitions for both growth rate and carcase quality.
Bimbadeen's current flocks of 1800 Isa Brown hens produce fresh free range 24/7 farm eggs for you to enjoy! The hens roam, graze and forage in large paddocks on fresh pastures at Bimbadeen. The eggs can be purchased from retail outlets around Phillip Island and San Remo, Cannings Free Range Butchers in Melbourne or directly from Bimbadeen. All Bimbadeen product is Carbon Neutral.
Bimbadeen are fast becoming experts in beekeeping, currently housing approximately 500,000 bees on the grounds which provide a sustainable delicious range of sweet honey products, taking flavours from the native plants that pollinate around the trees and on farm vegetation.
Bimbadeen Phillip Island Farm Retreats also offers eco-friendly, self-contained accommodation in secluded surrounds. The new eco-friendly farm retreats can accommodate between two and ten guests, with queen sized beds, cooking facilities, air-conditioning, heating and a smart television are some of the modern features.
Bimbadeen became carbon neutral in July 2014. Bimbadeen guarantees to hold in the soils of Bimbadeen Carbon that has been grown from crops and grasses by photosynthesis is then sequestered and held in their soils. The company reduce or remove an individual or business GHG Emissions for a 2 year period with a free 10% buffer. Soil sequestration removes thousands of tonnes of CO2 from our atmosphere thus assisting in Climate Change. Our last voluntary contract trade was to remove the audited CO2e GHG Emissions of 615 tonnes of Dineamic Australia P/L.