Based on Gippsland's existing strength in aviation, current aviation assets and costs advantages, the region can offer numerous advantages for small and large businesses involved in aviation. Ranging from aircraft manufacturing and maintenance to parts and service as well as pilot training and other ancillary services, Gippsland accommodates for a wide array of opportunities in the aviation sector.
The aviation sector is well established in the Gippsland region with the Royal Australian Air Force (RAAF) base in East Sale, West Sale Airport and the Latrobe Regional Airport. The RAAF base has recently undergone a $385 million dollar redevelopment, including new facilities, security upgrades, new air traffic control complex and numerous ancillary developments, whilst the Latrobe Regional Airport is part of the Latrobe City Aerospace Precinct to build on the airport's manufacturing capabilities. Across Gippsland's aviation sector there are opportunities for aircraft (and component parts) manufacturing, maintenance, refurbishment, pilot training and more.
Given the existing aviation sector in the Gippsland region, there are strong supply chains already in place, providing a solid foundation for the aviation sector. Additionally, the large advanced manufacturing and engineering sectors provide a highly skilled workforce and a capacity to provide a wide range of parts and supplies. Education in the sector is provided through numerous aviation-specific courses available through the local TAFE Gippsland network, which is expanding their aero skills courses and feature avionics training at the Sale campus. The Gippsland region provides numerous cost savings for potential aviation companies in the form of lower industrial land costs, lower lease costs and lower cost of living (and associated lower wages).
Join these companies already doing business in Aviation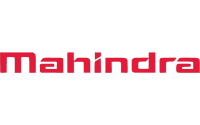 Connect with your Aviation expert today